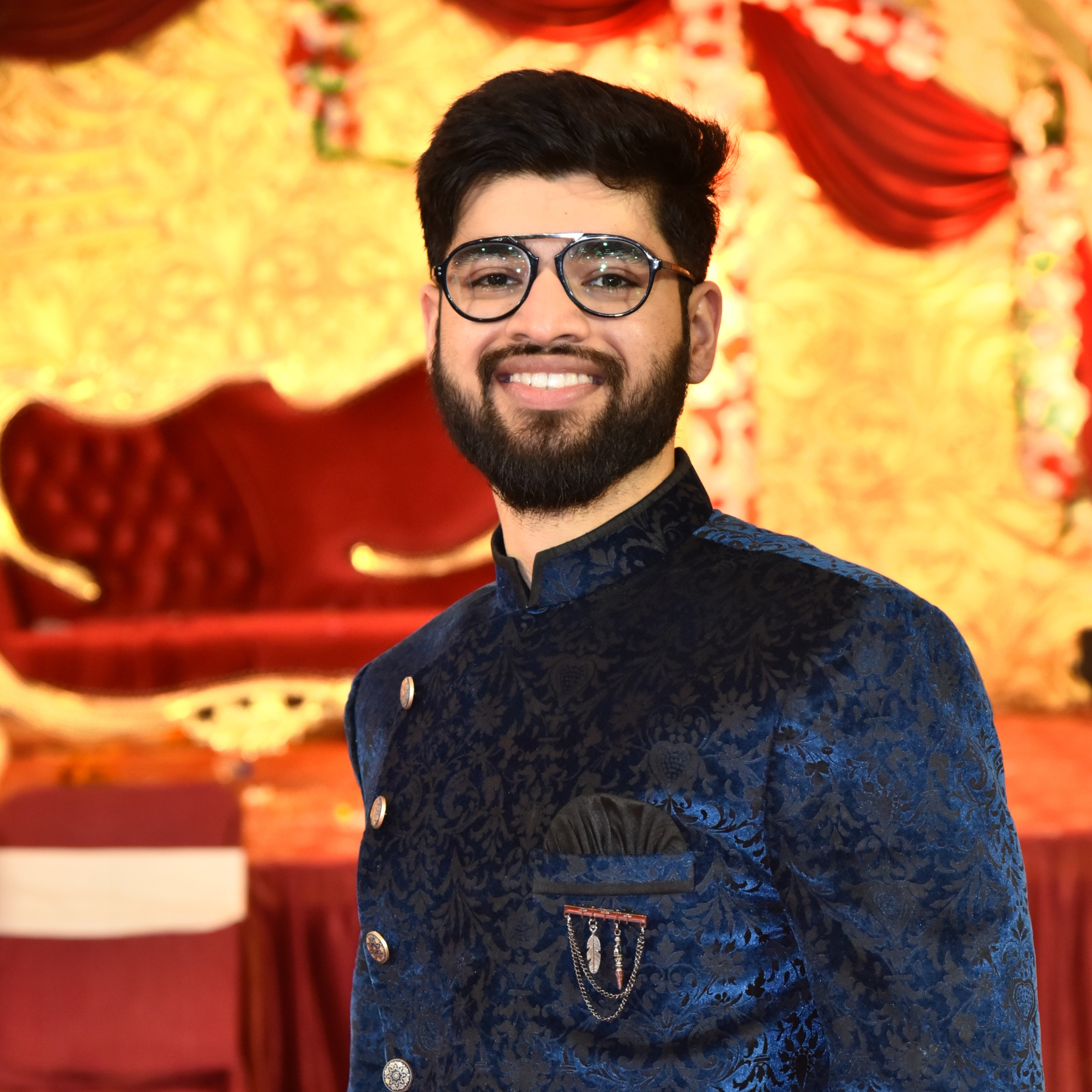 Abhinav Tripathi
BT-MT Dual-EE Y15
Lucknow

Indian Institute of Technology, Kanpur
About
Abhinav is a Y15 BT-MT Dual in EE department. He is expected to join American Express after graduating in 2020. Being from the EE department, he realized that he had no love for most of the core courses in his department, though he thoroughly enjoyed the HSS courses like Psychology of Adjustment and Art of Video Making. He loves to play and watch football. He can be found in his room reading self-help books or novels, or working hard at the gym (He never goes to his lab). He is a proud non-professional psychology enthusiast (in his own opinion), and could spend hours talking about things that 'matter'. He finds it very fulfilling to spend some time relaxing with nature.
Rejections/Lessons
"Thank you for applying but..."
DAAD • MITACS • IIST Internship • IISc Internship • Microsoft • ITC • Amazon • IBM • Adobe • Kivi Capital
Clubs That "weren't a good fit"
Drams Club
Things I Swore I'd Finish But Never Did
Completing a sports summer camp at IITK • Pushing for construction of shooting range inside campus • Publishing at least one academic paper in my 5 years at IITK
Everyday Lessons of Life
Self-awareness and self-acceptance are two major qualities of a person leading a happy life.
On the Bright Side
Memories I made while I wasn't studying/working
All the gruelling conditioning sessions while preparing for trekking with the Adventure Club • The late night dance sessions while practising for DE'19 • Fun of learning how to shoot an air rifle through shooting club and competing on a professional level
Things I've Done That Pushed Me Out of My Comfort Zone
Religiously attending conditioning sessions and then trekking on an injured leg • Talking openly about feelings
Things I'm Proud of That You Won't See on a Resume
Consuming more books than food
Unconventional Skills
Empathy (unfortunately, not a common attribute)
Quirks That Make Me Who I Am
Gives neck massages :) • Knowingly worries excessively about things that do not matter much
Books I've Read For Fun
The Subtle Art of Not Giving a F*ck • Models • The Hobbit • The Godfather • The Train to Pakistan • The Company of Women • A Prisoner of Birth • Shall We Tell the President • Are You Afraid of the Dark • Rage of Angels • Master of the Game • The Murder of Roger Ackroyd • ABC Murders • And Then There Were None • Relationships (Sadhguru) • The Book Thief • Harry Potter Series • The Ram Chandra Series • Origin • Inferno • Angels and Demons • The Da Vinci Code
Things I've Learned That Will Still Matter in 10 Years
The only person you can compare yourself with is you • Self-improvement is the best form of bliss • Good physical and mental health help one lead a better life • It does not matter how much money you make or how many likes you get on your instagram • Your friends and family are the people who really love you and they matter the most • Do not consume your life chasing highs
Failures That Seemed Like the End of the World Back Then But Don't Matter in Hindsight
Failing to secure an internship at the end of third year after giving a plethora of interviews • Failing a relationship that ended in a lot of misery
If you'd like me to edit/remove something please send me a DM on Twitter @reangdeba. I would appreciate it though, if your request is only regarding the typos or incorrect info other than what you filled in the form.