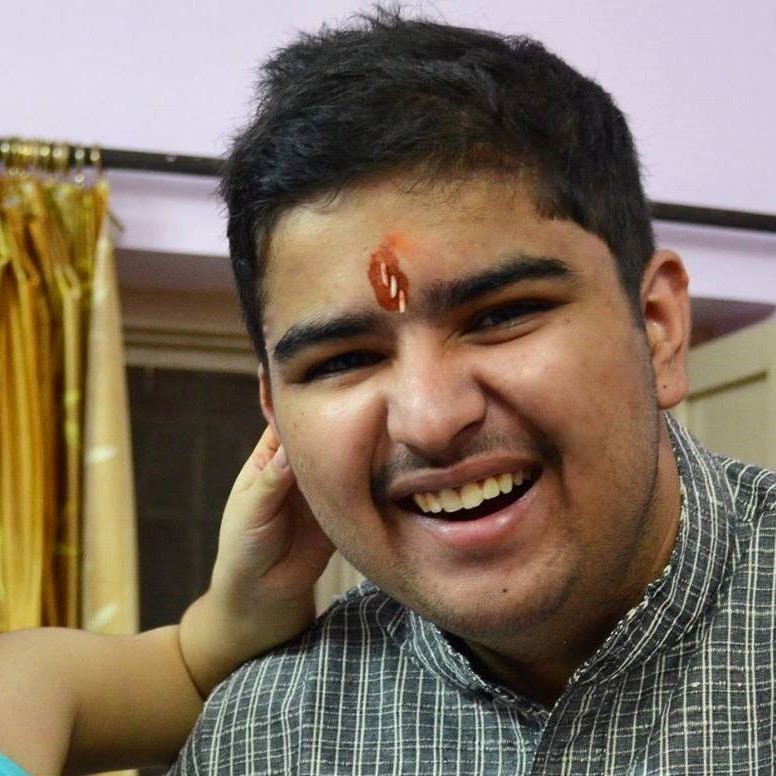 Lakshya Kumar
BT-ME Y16
Jhansi (Quarantine), India

Indian Institute of Technology, Kanpur
About
Lakshya studies Mechanical Engineering at IIT Kanpur. He is interested in the fields of Machine Learning and Automobiles. He will be joining OYO as Software Development Engineer and plans to do MBA in coming years.
Rejections/Lessons
"Thank you for applying but..."
VMock • Futures First • Indus Insights • Standard Chartered Bank • Bird Control Group
Clubs That "weren't a good fit"
Hindi Sahitya Sabha • IGVC(f.k.a Robocon)
Things I Swore I'd Finish But Never Did
Two projects under the same professor • My wing's trip after-movie • Online courses on Coursera • Gliding at Airstrip • Dancing in-front of a large crowd
Everyday Lessons of Life
You never know if you are in the 'good old days'. Just enjoy today.
On the Bright Side
Leaps of Faith
Joining Techkriti as Head Design a month before its dates • Taking Mechanical at IITK rather than CSE at a new IIT • Start preparing for Coding companies in Sept'19, while having a pure Core profile
Memories I made while I wasn't studying/working
Galaxy 2017 • Joining Team IITK Motorsports and participating in Formula Bharat 2018 and MegaATV 2019 • Election Commission • Core Team Member in Techkriti
Things I'm Proud of That You Won't See on a Resume
SnT Code • 50KM on cycle around Kanpur • Assembling our Formula vehicle during Antaragni in one night
Unconventional Skills
Sleeping
Quirks That Make Me Who I Am
Don't Drink or Smoke • Never serious about life (or matter at hand) • Can dance anywhere, no matter how bad I dance
Books I've Read For Fun
From Chanakya to Modi • The Origin of Species • A lot of Devdutt Patnaik books • LOTR and The Hobbit
Things I've Learned That Will Still Matter in 10 Years
Own up to the responsibility you have taken
Failures That Seemed Like the End of the World Back Then But Don't Matter in Hindsight
Securing a Low Rank in JEE 2015 • Getting my first D in IITK
If you'd like me to edit/remove something please send me a DM on Twitter @reangdeba. I would appreciate it though, if your request is only regarding the typos or incorrect info other than what you filled in the form.