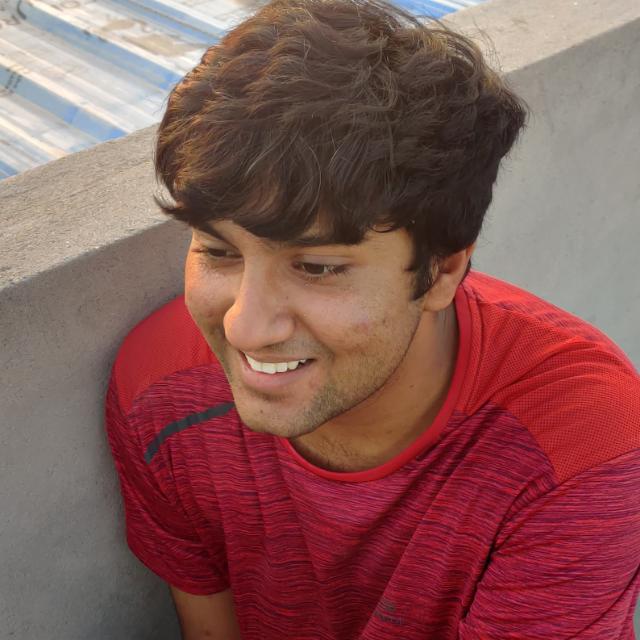 Raghukul Raman
BT-CSE Y16
Jaipur, India

Indian Institute of Technology, Kanpur
About
Raman is a senior UG in Computer Science and Engineering at IIT Kanpur. He has been the coordinator of the Computer Science student body(ACA) at IITK. He's interested in the field of randomized algorithms and discrete maths. He interned at Tower Research Capital, Gurgaon, and will be joining Quadeye Securities as a quantitative strategist. In his free time, he clicks weird photos of things around him :)
Rejections/Lessons
"Thank you for applying but..."
Jane Street • Optiver • Palantir • HRT
Clubs That "weren't a good fit"
Programming Club
Things I Swore I'd Finish But Never Did
An entrepreneurial idea, I got in my junior year • Theoretical CS book on discrete structures • Overseas trip with cousins
Everyday Lessons of Life
Never take anything for granted
On the Bright Side
Memories I made while I wasn't studying/working
I tried India's tallest water slide, at one moment, I was about to fall out. I got a lot of bruises, that adrenaline rush was terrific • Late night discussions on literally anything and everything • Trying different cocktails in placement treats
Things I'm Proud of That You Won't See on a Resume
I hacked ESO207 website in my sophomore year • I used to feed poha to different birds in the CC canteen • I helped my friend in JEE practice tests, his parents would have admitted him to boarding school, if he failed.
Unconventional Skills
Hitting distant targets • flip the bottle
Quirks That Make Me Who I Am
Helpful • Procrastinator • Funny? • Curious
Things I've Learned That Will Still Matter in 10 Years
Friends are precious • There's no such thing called luck, believe in hard work
Failures That Seemed Like the End of the World Back Then But Don't Matter in Hindsight
Didn't qualify for NTSE Scholarship • Wasn't selected for secretary post in PClub • Didn't get PPO from Tower Research
If you'd like me to edit/remove something please send me a DM on Twitter @reangdeba. I would appreciate it though, if your request is only regarding the typos or incorrect info other than what you filled in the form.