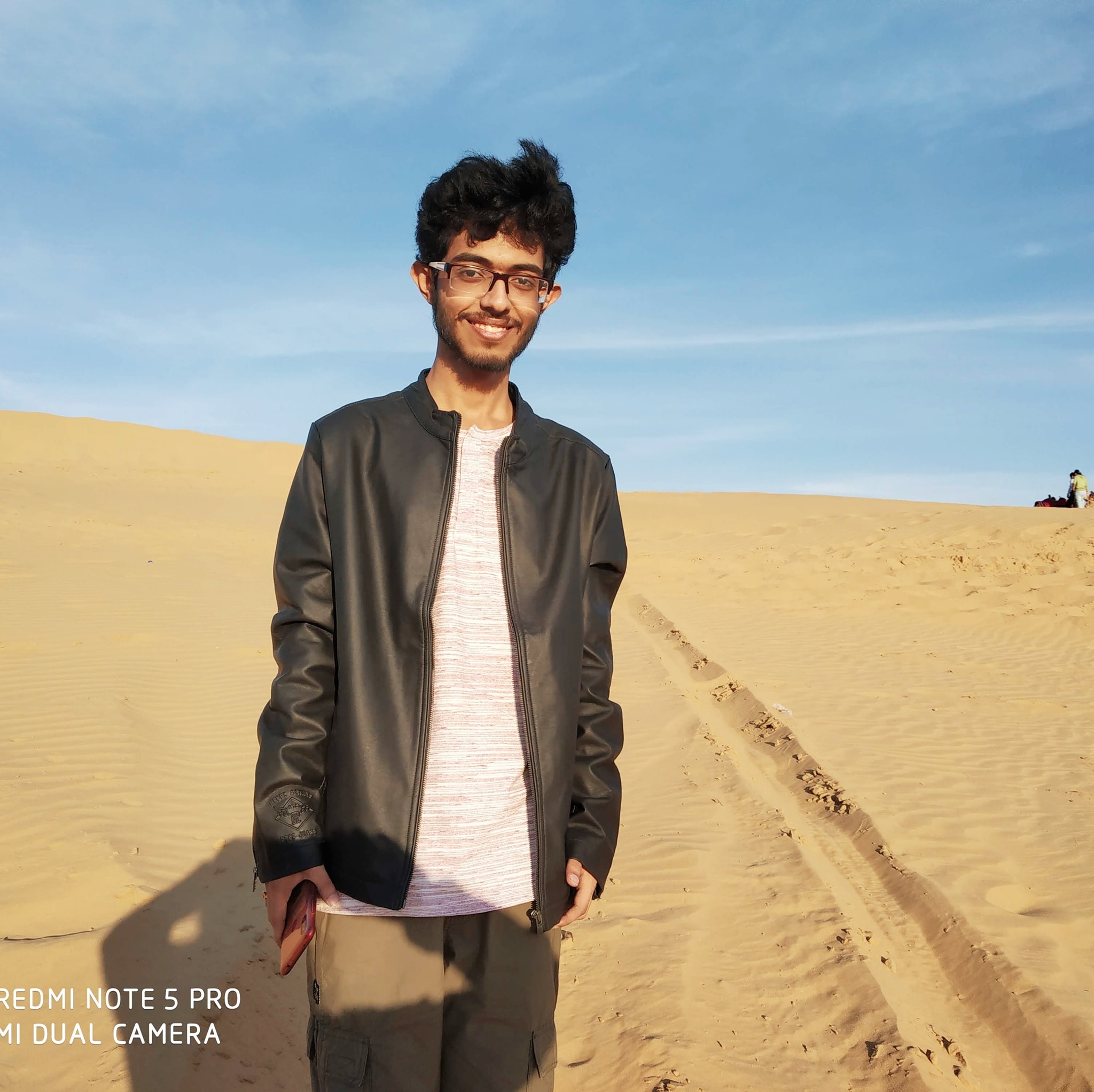 Sagnik Bhattacharya
BT-EE Y17
Kolkata

  Indian Institute of Technology, Kanpur
About
This is Sagnik Bhattacharya, a pre final year B.Tech Electrical Engineering student who is to graduate in 2021. He is one who would be deemed as typically introvert in large gatherings, but loves to open up to his close group of friends, and prefers spending his days reading story books, attacking fun mathematics problems or watching web series amidst the bare minimum of studies required. Academically he is inclined towards programming, algorithm designing and microelectronics and definitely doesn't want anything to do with power systems. Singing forms one of his favorite hobbies but overcoming anxiety and performing in front of groups gives him a hard time usually.
Rejections/Lessons
"Thank you for applying but..."
Capital One • TIFR fellowship
Clubs That "weren't a good fit"
Music Club
Things I Swore I'd Finish But Never Did
The Alchemist by Paulo Coelho • NLP by Chris Manning • The Lord of the Rings book • Far from the Madding Crowd by Thomas Hardy • Cormen DS and Algos • meditation each day for three months • shutting down laptop before going to sleep everyday for atleast a year • learn table tennis well
Everyday Lessons of Life
That you can control your future is an illusion • Any progress however small is a progress • Never underestimate yourself • Be amidst better people than yourself
On the Bright Side
Memories I made while I wasn't studying/working
Wing chat sessions • falling into youtube blackhole with roommate • watching webseries with wingmates
Things I've Done That Pushed Me Out of My Comfort Zone
Since i hate the humidity and heat, each one of those initial wing sessions outside the rooms felt very uncomfortable and sweaty
Things I'm Proud of That You Won't See on a Resume
ability to counsel others and empathize
Unconventional Skills
Can make people laugh
Quirks That Make Me Who I Am
awkward mood swings • anxiety and borderline depression • weird jokes with innuendos
Books I've Read For Fun
The subtle art of not giving a fuck • Death comes as the end • The wasp factory
Things I've Learned That Will Still Matter in 10 Years
Friends i make here • learning to keep calm and strategize under pressure • increase of learning ability in short time • people skills • DS and Algos course

Failures That Seemed Like the End of the World Back Then But Don't Matter in Hindsight
inability to get the department I'd hoped for • not qualifying INMO
If you'd like me to edit/remove something please send me a DM on Twitter @reangdeba. I would appreciate it though, if your request is only regarding the typos or incorrect info other than what you filled in the form.