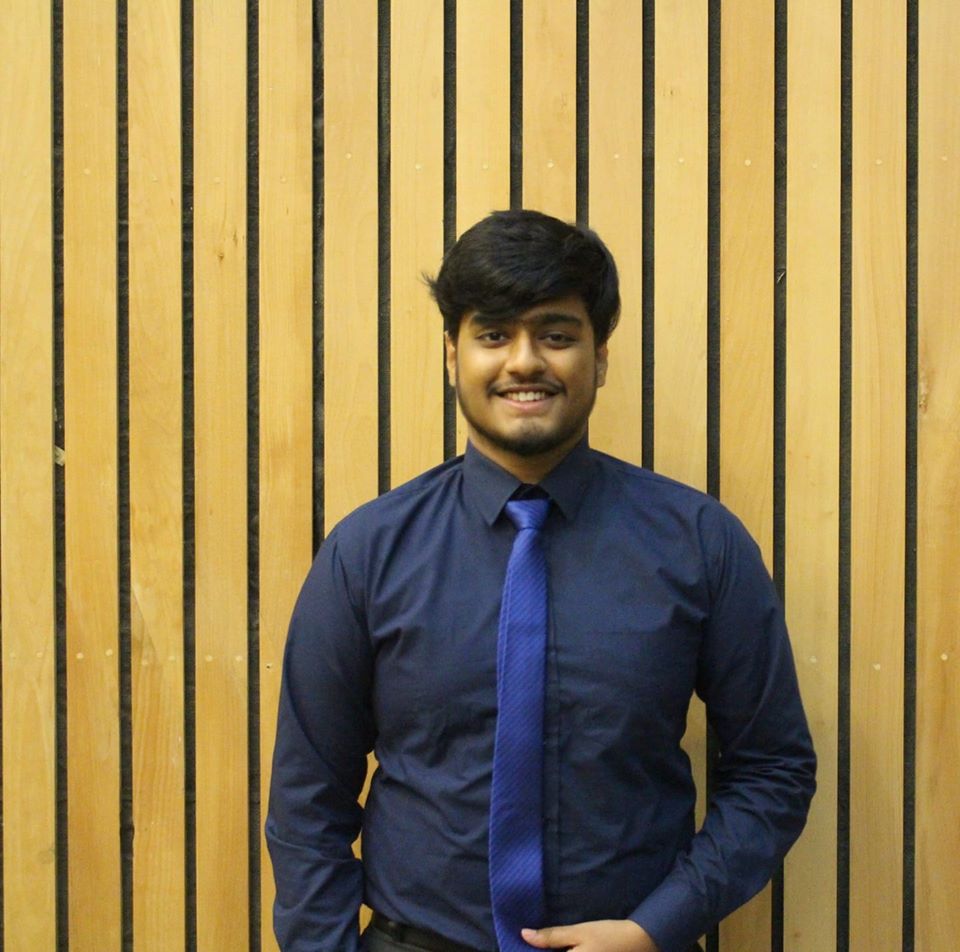 Sagnik Mukherjee
BT-EE Y17
Kolkata

Indian Institute of Technology, Kanpur
About
Sagnik is a 3rd year undergrad in the department of Electrical Engineering, with literally zero clue of why he landed up there. Although he is really thankful to engineering for sharpening his survival instincts. He was an operations team member of the Institute's Counselling Service. Sagnik is interested in Computational Linguistics and will surely go for a PhD in this field some day. Sagnik loves to play table tennis and chess, he also loves to sketch. His favorite singer is Chester and favorite rapper Shinoda. He is a foodie and makes amazing pina coladas and bloody marys.
Rejections/Lessons
"Thank you for applying but..."
Samsung Korea • Nutanix • Mitacs • DAAD
Clubs That "weren't a good fit"
Music club
Things I Swore I'd Finish But Never Did
batti k labs • H C Verma • Koi bhi ek self-help book
Everyday Lessons of Life
Don't lie to yourself, at least try not to • Don't take people for granted--If the best ones drift away, you're gonna regret
On the Bright Side
Leaps of Faith
Joining IIT Kanpur over KGP was a huge decision for me.
Memories I made while I wasn't studying/working
Almost everything about CS: The meetings, Movies, Bullas, Orientation, Hakuna Matata, Coordis ko tang karna... And on and on
Things I've Done That Pushed Me Out of My Comfort Zone
I had tremendous stage fear and the first time I went up on stage, I was having a shiver---- I still remember Bajpai saying ki things will go fine--Well they did
Things I'm Proud of That You Won't See on a Resume
I've got an amazing peripheral vision • I liked ed sheeran way before he got famous • My noobness on DOTA lol
Unconventional Skills
Ever seen me lighting matches? I do it the tommy shelby way • can flip coin on my knuckles • scored 37 on flappy bird
Quirks That Make Me Who I Am
Love DOTA2 • Can't sleep if my shoes aren't arranged • Love the colour black <3 • I dont like the emojis facebook or wapp offer --- I use :3 and :v mostly • I still type emojis • I'm afraid of ghosts although I'm atheist • I still cry over novels, movies and anime---Last was pather panchali XD
Books I've Read For Fun
1984 • When breath becomes air • if tomorrow comes • master of the game • windmills of gods • the best laid plans
Things I've Learned That Will Still Matter in 10 Years
Persistence • I've been through the worst phase of my life during my junior year, ab to aage jo bhi aayega dekh lenge • Another amazing skill i've learnt is handling passive aggressive people, although I don't know how much that will help me in academia
Failures That Seemed Like the End of the World Back Then But Don't Matter in Hindsight
I won't say that its a failure but rather an incident -- I got suspended from my school in 9th for some poor decisions-- It was one of those moments when the whole world turns its back except some. Well good for me I survived. • Internship season day 1 was a wreck for me too, but things turned out to be fine.
If you'd like me to edit/remove something please send me a DM on Twitter @reangdeba. I would appreciate it though, if your request is only regarding the typos or incorrect info other than what you filled in the form.