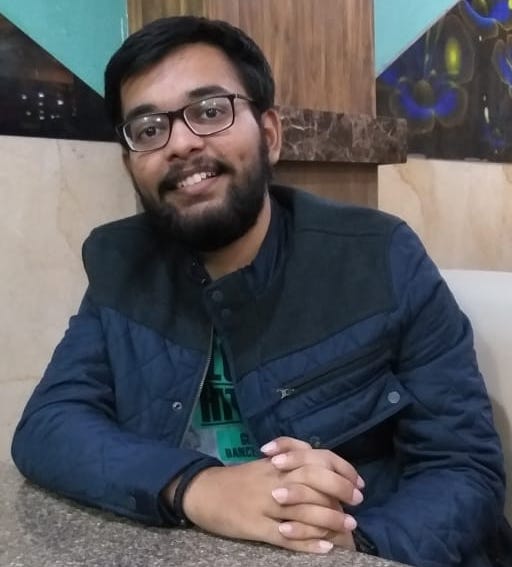 Vatsalya Vaibhav
BS-PHY Y18
Lucknow

Indian Institute of Technology, Kanpur
About
Second year undergraduate in the department of Physics at IIT Kanpur. I plan to do research in the field of theoretical physics, primarily cosmology and quantum field theory.
Rejections/Lessons
"Thank you for applying but..."
TIFR summer intern program • Internship mails from MPIA • IISC • TIFR • IUCAA
Things I Swore I'd Finish But Never Did
A project with a professor from my department • Reading the all the books that I posses • MTH301 which I dropped due to fear of bad grades • Doing yoga daily
Everyday Lessons of Life
The most important thing in life is to be happy and though it is quiet simple we make it appear complex
On the Bright Side
Leaps of Faith
Didn't change my branch to physics after 2nd semester and waited till 3rd semester
Memories I made while I wasn't studying/working
The trip to Haridwar with my basketball team • endless bulla sessions with wingmates
Things I've Done That Pushed Me Out of My Comfort Zone
I confessed my feelings to a girl once
Quirks That Make Me Who I Am
I am not particularly comfortable in group activities (not when I am well acquainted or in case of sports activity) • I feel that I am ambition driven and miss the chance of making very good friends in the process (not really good at social skills)
Books I've Read For Fun
The Alchemist • The Da Vinci Code • Angels and demons • Inferno • Origins • The lost symbol • The digital fortress • The Kite Runner • The Fault in our Stars • Percy Jackson • Harry Potter • Freedom at midnight • The subtle Art of not giving a fuck • The shiva triology • Heroes of the Olympus • A thousand splendid suns • warrior monk vivekananda • Life is what you make of it • The story of my experiments with Truth • Up from slavery
Failures That Seemed Like the End of the World Back Then But Don't Matter in Hindsight
Entering wrong Roll number in my JEE MAINS Exam
If you'd like me to edit/remove something please send me a DM on Twitter @reangdeba. I would appreciate it though, if your request is only regarding the typos or incorrect info other than what you filled in the form.