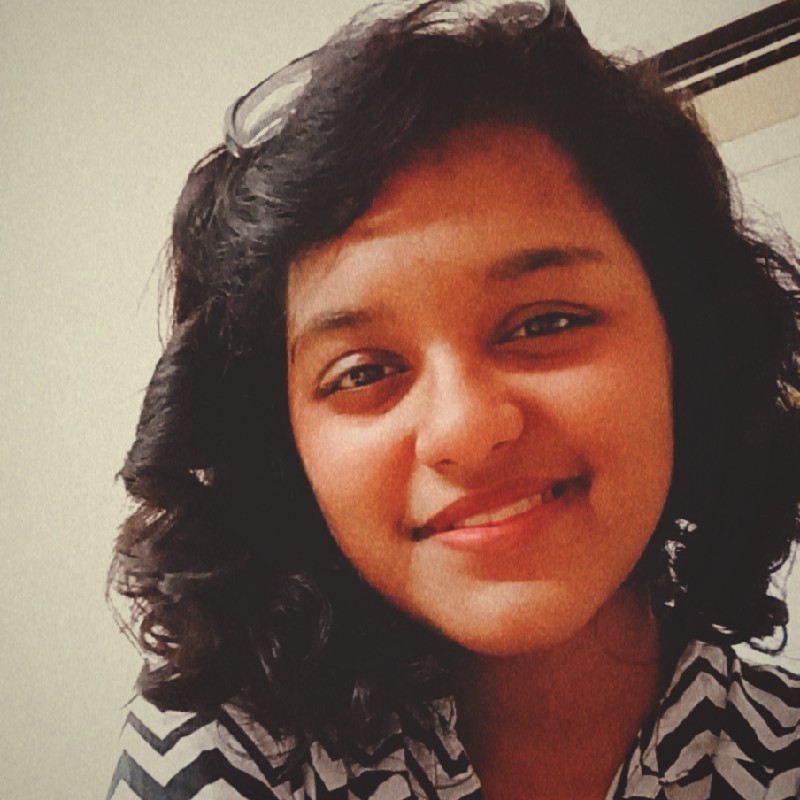 Lakshita Mohanty
BT-ME Y19
Bhubaneshwar, Odisha

Indian Institute of Technology, Kanpur
About
Lakshita studies Mechanical Engineering at IITK. She will graduate in the summer of 2023 (hopefully!) Her interests lay in dynamic systems, machine learning, artificial intelligence, robotics and NLP. She enjoys making digital illustrations as well. Lakshita is a big foodie and is always on the lookout for great food.
Rejections/Lessons
"Thank you for applying but..."
HUL • ITC • P&G • Microsoft • AB InBev • DESIS Ascend Fellowship • Uber She++ • JP Morgan Quant Mentorship • Goldman Sachs Women's Possibilities Summit
Clubs That "weren't a good fit"
Electronics Club • ERA-IITK (Equipe de Robotique Autonome) • VISION
Things I Swore I'd Finish But Never Did
A billion Coursera courses • Harry Potter series • MTH102 course material • Learning to play barre chords on guitar
Everyday Lessons of Life
A smiling face is a beautiful face • Never give up • Do not blindly trust people
On the Bright Side
Leaps of Faith
Dropping BITSAT preparation for JEE Advanced • Taking up Mechanical Engineering at IITK • Dropping ENG124 in 4th semester • Stopped caring about "what will people say" (well, why should I)
Memories I made while I wasn't studying/working
Y19 Orientation • Cycling trip to Bithoor • Treasure Hunt night • OAT movie nights • Zumba sessions in OAT • Dining in Hall 10 canteen on Diwali night • Post midsem movie at Z square mall (Chhichhore) • Bulla sessions with Y20s (they are nicer than they seem) • Frequent visits to C3 wing and watching the boys having the time of their lives, I would learn a thing or two from them about random things like photography and relationships • Dining in Hall XIII mess and absolutely hating it there, Romit ate the extra naan that I couldn't eat, never went there again • Made an amazing bond with Dhriti during Antaragni 2019 • Attending TA101 labs with Harsh, Lokesh and Parmar (those were fun)
Things I've Done That Pushed Me Out of My Comfort Zone
30 Km cycling trip to Bithoor in the biting cold of January 2020 at 5 am in the morning • Taking MTH101 Academic Class for Y20s, it was hella challenging
Things I'm Proud of That You Won't See on a Resume
Made it out of second year, alive • Acknowledged my messy mental state in 5th semester (it still it!) • My cooking skills are way better than my parents • I think I write really well, helps me to vent out extreme levels of emotions
Unconventional Skills
A heavy procrastinator • Can eat a whole pizza (medium) in one sitting
Quirks That Make Me Who I Am
Coffee addict • My passion for great food is beyong this universe
Books I've Read For Fun
I am Malala • A Room on the Roof • Steve Jobs: The man who thought different • A Christmas Carol • Treasure Island
Things I've Learned That Will Still Matter in 10 Years
Scrabble (I will still be playing Scrabble with Meghna in 10 years!) • Reaching out to people for help • Taking breaks and treating oneself nicely does not mean "un-productive"
Failures That Seemed Like the End of the World Back Then But Don't Matter in Hindsight
21,999 CRL in JEE Main 2019 • E grade in DC (ESO209) • Not getting into ERA-IITK after applying twice
If you'd like me to edit/remove something please send me a DM on Twitter @reangdeba. I would appreciate it though, if your request is only regarding the typos or incorrect info other than what you filled in the form.